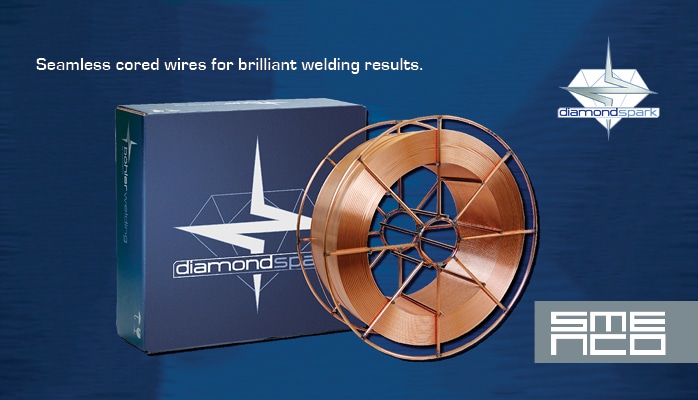 Diamond Spark by Böhler Welding is a full range of premium seamless cored wires specially fabricated for demanding applications. The Diamond Spark range is the ultimate choice for mechanized and robotic applications as well as high-integrity components, high and ultra-high-strength steel welding, and hydrogen critical applications. 
Established in 1967, Diamond Spark features the most complete portfolio of the highest quality seamless cored wires worldwide in terms of diameters, alloys, and packing solutions. With such an extensive portfolio of premium seamless cored wires, the Diamond Spark range leads the market as the superior option for welding applications with the most stringent productivity, safety, and weld quality requirements. 
The Diamond Spark range not only guarantees the lowest content of diffusible hydrogen (1-3 ml per 100g deposited weld metal) but the most stable arc, highest corrosion resistance, and improved wire feeding without additional lubrification as well. 
Benefits: 
High deposition rate

 

Growing portfolio

 

Easy parameter settings

 

Hermetically sealed and ultra-dry

 

Problem-free feeding