Featuring The Optrel Swiss Air: a respiratory protection system that brings clean breathing air into your environment and lets you breathe as freely as you can otherwise only enjoy outdoors in nature. Swiss Air features a ventilated half-mask made of fire-resistant material that covers the mouth and nose area completely.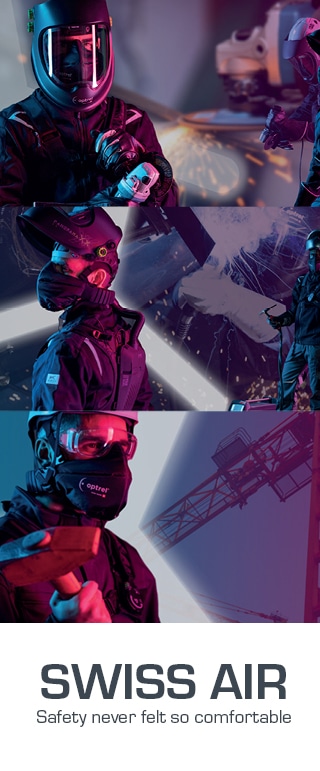 It also features a shoulder harness for ergonomically perfect weight distribution, an infinitely adjustable headband, and a Y-hose with an adjustable neck strap and flexible hose elements.
With a TH3 filter unit, Swiss Air meets the highest requirements for professional respiratory protection systems—filtering out 99.8% of all harmful particles, aerosols, vapors, smoke, or even viruses.
To learn more about Swiss Air, send us an enquiry.